'Finzioni', the place where you learn how to tell stories
Project designed by Carlo Lucarelli, Giampiero Rigosi, Michele Cogo and Beatrice Renzi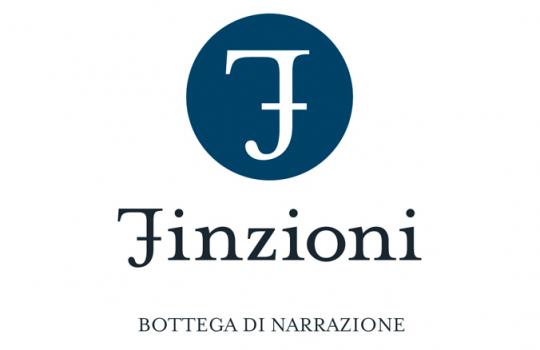 Fondazione Fellini will collaborate to the first year of the course organized by Bottega Finzioni. Follows a short description of the project.
'Bottega Finzioni' - headed by Carlo Lucarelli, with the collaboration of Giampiero Rigosi and Michele Cogo - is a workshop where you learn how to tell stories. The 'Bottega' was set up in Bologna in January 2011 and it scored immediately a great success. Due to the number of students enrolled it became the second story-telling school after Scuola Holden in Turin.
At Bottega Finzioni there are neither desks nor teachers talking to students who take notes. There is instead an innovative formula: a table with materials that are alive and have to be narrated. You are given the chance of learning how to do that with professionals working in the field of writing, screenplays, tales based on reality and imagination that are told though images or words. The course is aimed at creating a nursery of talents and a breeding ground of ideas that can be realized.
The training course lasts one calendar year (January-December) and is split into three working areas: Fiction, Non-Fiction and Writing. The 'Bottega' intends to offer training opportunities to all those who are keen on fiction, documentaries and writing and are willing to engage in story-telling. They can test and improve their skills by working "shoulder to shoulder" with professionals. The underlying model is the Renaissance studio or workshop (bottega), where masters and apprentices worked together. Trainees wanted to learn how to mix colours and use paintbrushes – maybe because they had the impression they had the right idea on how to obtain a special nuance – and the so-called masters, who were used to mixing colours and had already tackled a lot of problems. Working together allowed them to exchange ideas and learn from each other in order to grow and improve. That is what Bottega Finzioni founders had in mind and wanted to re-create.
During the first year of activity the 'Bottega' prepared: "I film nel cassetto di Federico Fellini", one of the forthcoming Manetti Bros.'s films, some episodes of TV series that are being developed, four TV formats, a collection of stories and a collective novel.
Everyone can apply for admission, as there are no restrictions as to age or previous experience (Curriculum Vitae). The entry exam consists in an essay and an interview, that are meant to ascertain the candidate's talent and reason for participating. A maximum of twenty people can attend each section of the course (Fiction, Non Fiction and Writing). Bottega Finzioni's first year of activity will end in December 2011. It will be possible to apply for admission to Bottega 2012 courses next autumn.